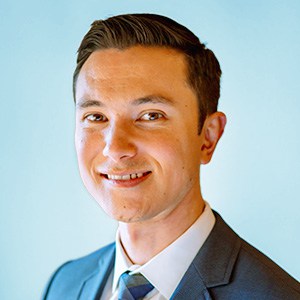 Derek Baldwin, CFA
Portfolio Manager
Derek Baldwin joined Gould Asset Management in 2014.
His responsibilities include portfolio management, investment research, and client relationship management. Derek worked previously for Union Bank as an analyst and associate. In this position, he performed financial analysis and developed financial models for deposits and interest rates.
Derek received a BS in Finance from California State University, Long Beach. He also holds the Chartered Financial Analyst (CFA) designation, and is a member of the CFA Institute and the CFA Society of Los Angeles. He follows nearly all sports and likes to hike, travel, and golf in his free time.
Ready to Talk to Gould?
Experience the freedom of our independent financial advice. Get started today by contacting the Gould Asset Management Team.