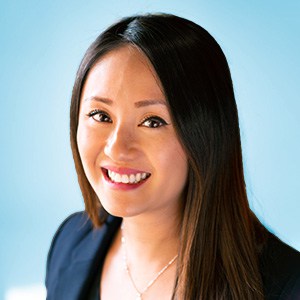 Katy Lee
Investment Operations & Compliance
Katy Lee joined Gould Asset Management in 2016.
Katy has over 10 years of experience in the financial services industry, and is responsible for assisting with regulatory compliance and providing support to the portfolio management team. Prior to joining Gould, Katy served as the Operations and Trading Supervisor at Pacific Global Investment Management Company in Glendale, CA. There she supervised all portfolio accounting and trading activities for private client accounts, in addition to other duties.
Katy holds a BA in Business Administration with a concentration in Finance from California State University, Fullerton. In her free time, she enjoys spending time with her family and friends, tasting new food, and event planning.
Ready to Talk to Gould?
Experience the freedom of our independent financial advice. Get started today by contacting the Gould Asset Management Team.