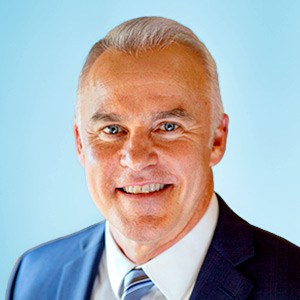 Thomas Carr Jr., CFP®
Partner,
Senior Portfolio Manager
Tom Carr joined Gould Asset Management in 2002.
His primary responsibilities include portfolio management, investor reporting, and relationship management with clients and financial advisors. As a portfolio manager, Tom plays a lead role in the fixed income area, and has been instrumental in establishing and maintaining Gould's high level of client service. Prior to joining Gould Asset Management, he was a senior investment specialist with Charles Schwab & Co., where he provided financial planning and investment advice for nine years.
Tom has a BA in Management Science from the University of California at San Diego, and holds both the Certified Financial Planner (CFP®) and Accredited Estate Planner certifications. He serves as treasurer for the House of Ruth, a non-profit organization that assists women and children affected by domestic violence. He also sits on the board of directors of the Estate Planning Council of Pomona Valley, and is a former president of the Council. Tom is an avid sports fan, and enjoys cycling, running and golf.
Ready to Talk to Gould?
Experience the freedom of our independent financial advice. Get started today by contacting the Gould Asset Management Team.